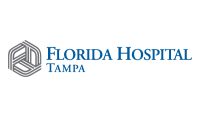 Florida Hospital Tampa
Street address

3000 Medical Park Drive Suite
Florida 33613 Tampa
United States
Founded at

2013-10-22
Website
Views

1032
Description

If you are looking for minimally invasive no-scar surgery in the greater Tampa area to treat a medical condition, we advise you to contact The Southeastern Center for Digestive Disorders & Pancreatic Cancer, Advanced Minimally Invasive & Robotic Surgery. The center is comprised of a team of highly experienced and talented Tampa laparoscopic surgeons that are prepared to give you a consultation about your medical needs. Our team of surgical experts provide laparoscopic endoscopic single site surgery to adults as a treatment for such medical conditions as gastroesophageal reflux disease (GERD) and various other diseases. If you are located in Tampa or anywhere in the state of Florida, we can assist you. Our surgeons, Dr. Sharona Ross and Dr. Alexander Rosemurgry, are certified by the American Board of Surgeons and licensed to practice in the State of Florida.

Dr. Sharona Ross is the author or co-author of numerous articles concerning laparoscopic surgery in peer-reviewed publications and has been a presenter of medical information and updates at many surgical congresses and scientific conventions throughout the nation. She is a General Surgeon, Certified in Minimally Invasive Surgery, Hepatobiliary (liver, gallbladder, and bile ducts) and Pancreas, and GI Endoscopy.

Dr. Alexander Rosemurgy has been involved in the Greater Tampa Bay area and taking care of patients for almost 30 years. He has operated on over 17,000 patients and provided care and treatment to countless more. He has been deeply involved in improving surgical care and pushing the advancement or minimally invasive approaches to surgery. His experience, support and involvement in the medical field is a testament to the dedication he has to his craft and patients.

As Tampa laparoscopic surgeons, Dr. Sharona Ross and Dr. Alexander Rosemurgy handle minimally invasive no-scar surgery (laparoscopic endoscopic single site surgery) for such conditions as gastroesophageal reflux disease (GERD), achalasia (difficulty swallowing), pancreatic cancer, esophageal cancer, stomach tumors, masses and lesions, stomach ulcer disease and gallbladder disease. Our surgical team is committed to providing you with the highest level of medical care in a caring and compassionate environment. They use the latest technology in minimally invasive surgery which results in less scarring and discomfort for patients.

This site is a valuable source of information regarding our particular services and the medical conditions we can address for our patients. In addition to reviewing the content here, we welcome you to watch the following videos or visit our blog. We also always welcome your phone call to set up a consultation, at which point we can talk about your particular concerns and how laparoscopic surgery may be the right option for you.
Shared content