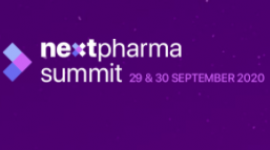 Next Pharma Summit 2020
What is NEXT Pharma Summit?

With a clear focus on pharma commercial/medical and at the time of great uncertainty for pharma, we gather pharma executives, global heads and solution vendors to ask a simple question: Where to NEXT?

Together with pharma masterminds, we designed the agenda with a focus on the following:

COMMERCIAL
Our clear focus for the agenda design is pharma commercial and patient engagement where tremendous value will be added.

TECHNOLOGY
NEXT will showcase how blockchain, AR, VR and ML change pharma. Learn how tech, present just around the corner, will impact your future environment.

OUT OF THE BOX
Learn from other complementary industries (marketing agencies, blockchain start-ups…) and their successful benchmarks.

PATIENTS
Pharma still believes that it knows everything about patients and patients still don't enjoy trust in this chain. Let's finally act and learn with the leading authorities from the patient engagement field.
tags: Next Pharma Summit 2020 pharma pharma commercial NEXT Pharma Summit Pharmacology