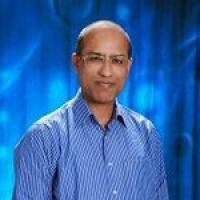 Doctor Najeeb
Street address

Santo Domingo
10700 Santo Domingo
Dominican Republic
Founded at

2000-08-01
Website
Views

4256
Description

Dr. Najeeb has been passionately teaching Basic & Clinical Medical Sciences from last 22 years.

He teaches all the Basic Medical Sciences like Gross Anatomy, Embryology, Histology, Neuro Anatomy, Biochemistry, Physiology, Pharmacology & Therapeutics, Pathology, Immunology, Microbiology, Behavioral Sciences and also Internal Medicine.

Dr Najeeb has a video library of more than 400 hours all created by himself. He is regularly recording more video lectures and expanding his video library.

He strongly believes:
"Lasting Knowledge results from clear concepts"

As a result, he has spent years developing a proven program that will not only help you achieve higher grades in your examinations, but will also place solid foundations for your on-going medical education.

This program consists of a series of video lectures that explain in detail and help you visualize complex medical concepts, through use of thousands of hand drawn diagrams.

The videos are interactive and fun to watch, so that you don't have to spend hours memorizing!
Shared content