05min 06s.
Recording of a endarterectomy with aortoiliac occlusive disease (Leriche syndrome). The patient was shown severe calcific also has diabetes, is moderately obese and quit smoking in 1991. Presented by...
views: 151 comments: 0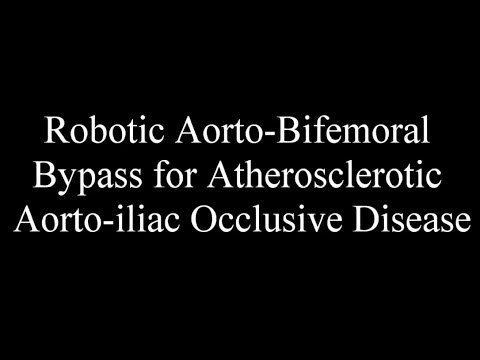 10min 04s.
Educational video demonstrating the robotic aorto-bifemoral bypass for atherosclerotic aorto-iliac occlusive disease (Leriche syndrome) by Prof. Arvind Kumar, Dr. Ajay Yadav and Dr. Belal Bin Asaf, Institute...
views: 355 comments: 0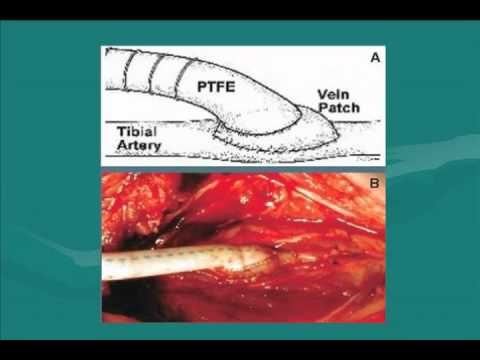 05min 39s.
Roman Nowygrod, MD, a surgeon at NewYork-Presbyterian/Columbia University Medical Center, explains the different surgical approaches to treat peripheral arterial disease (PAD).
views: 394 comments: 0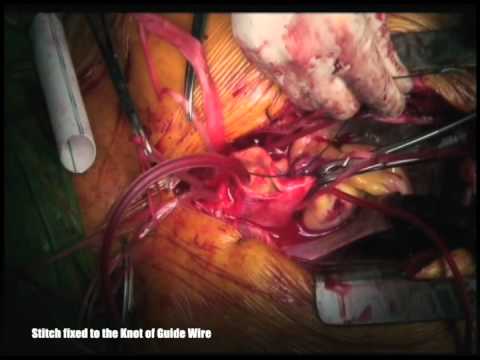 01min 24s.
Elephant trunk technique is commonly used in the open surgery for type B aortic dissection with the used of vascular ring connector (Vasoring) and guide wire. The ring was attached to the proximal end...
views: 652 comments: 0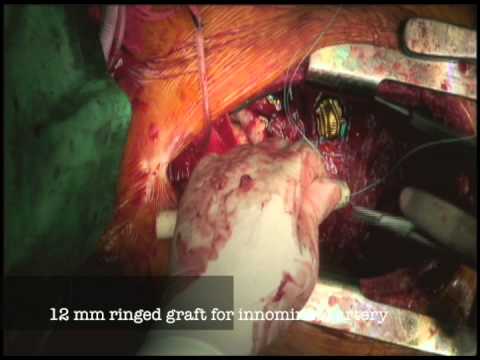 04min 22s.
Video showed total arch replacement in recurrent aortic dissection (type A) used vascular ring connector (vasoring) after reconstruction of ascending aorta with vascular graft (suture technique). Presented...
views: 643 comments: 0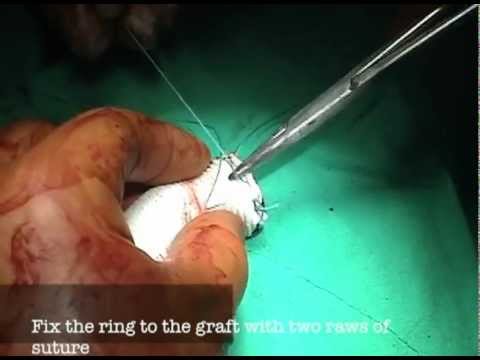 03min 59s.
Dr. Jeng Wei, director of Heart Center of Cheng-Hsin General Hospital, Taipei, Taiwan presented repair of descending thoracic aorta with vascular ring connector in type B aortic dissection. Aortic dissection...
views: 931 comments: 1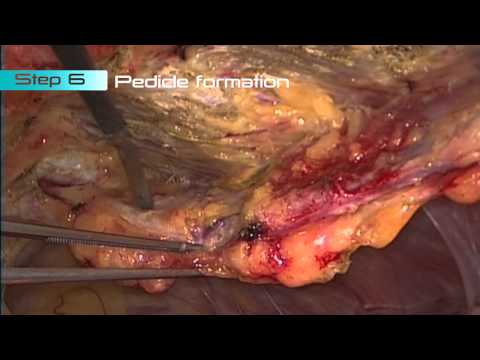 07min 11s.
In this educational surgical video we can see way to harvest internal thoracic artery (ITA). At the end we have summary with tricks and tips. Presented by Ahmed Ouda MD and Utz Kappert MD, PhD, Dresden...
views: 914 comments: 0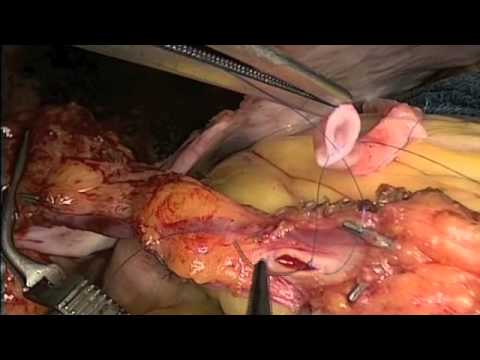 08min 26s.
This educational movie shows how to perform T – Graft anastomosis. Presented by Ahmed Ouda MD and Utz Kappert MD, PhD, Dresden Heart Center.
views: 868 comments: 0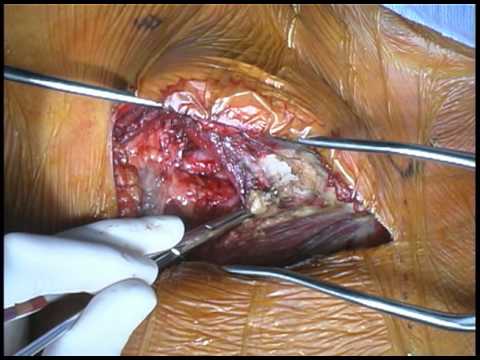 07min 28s.
First rib resection for Paget-Schroetter syndrome, upper extremity deep vein thrombosis (UEDVT) belonging to thoracic outlet syndrome (TOS), shows in 10 steps. Presented by John F Eidt, MD at University...
views: 796 comments: 0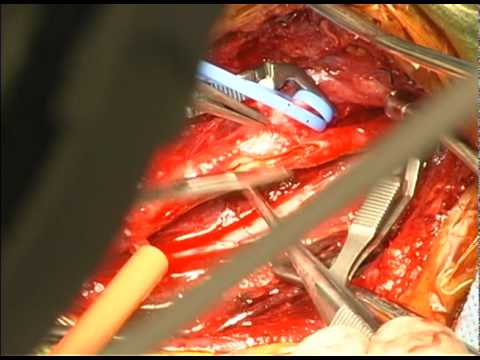 09min 35s.
Video shows step by step Carotid Endarterectomy (CEA) presented by John F Eidt, MD at University of Arkansas for Medical Science.
views: 1252 comments: 0