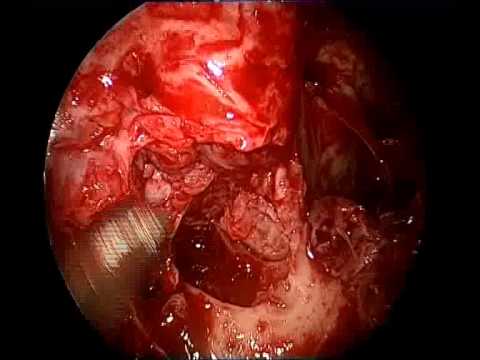 11min 29s.
Dr Janakiram presents a case of invasive aspergillosis in immunocompetent 42 year old patient. This is a reoperation. Patient before resection of lesion presented diminishing vision, numbness in cheek...
views: 670 comments: 0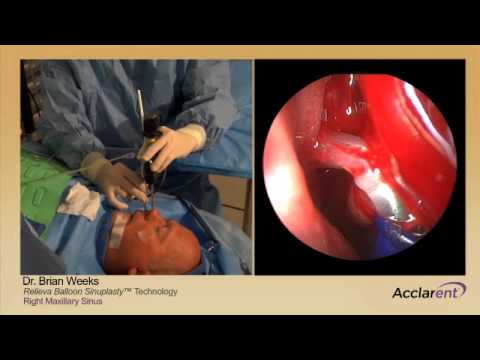 07min 00s.
During this procedure surgeon is using a balloon catheter to dilatate blocked sinus passageways and facilitate drainage of the mucus that builds up in patients suffering from chronic sinusitis symptoms....
views: 908 comments: 0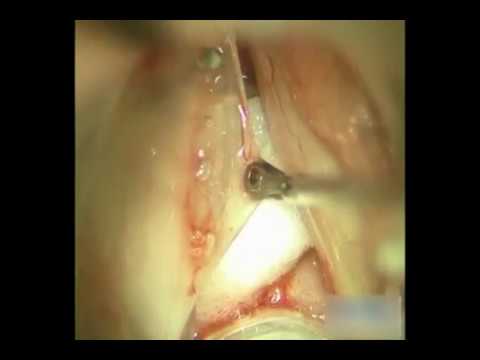 02min 41s.
This is a video of the microflap exicision of a vocal fold polyp. An incision is made over or abutting the lesion, which is then dissected from the vocal ligament and overlying mucosa. Video developed...
views: 393 comments: 2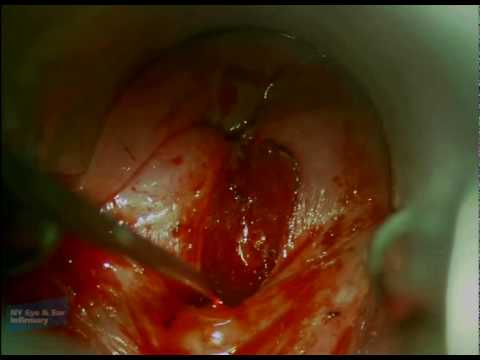 05min 09s.
This is a demonstration of a minimally invasive endscopic cricopharyngeal myotomy Traditionally this procedure requires a neck incision. The endoscopic approach is highly specialized and performed only...
views: 820 comments: 0
00min 33s.
This endoscopy was through the mouth showing the post surgical status of the surgery of the larynx.
views: 1411 comments: 0
00min 42s.
This video clip shows the introduction of the endoscope through of the fistula to the main carina.
views: 1404 comments: 0
00min 42s.
00min 39s.
This endoscopy was performed with a thin endoscope 5.9 mm of diameter, the endoscope was advanced through the fistula showing the carina.
views: 1354 comments: 0
00min 28s.
The diagnosis of hemangioma is established by clinical findings and history in most cases although ultrasound, computer tomography, and particularly magnetic resonance imaging may be helpful in certain...
views: 1780 comments: 0
00min 30s.
Observed through trans-fistula-gastrostomy retrograde endoscopy. We passed it from the mouth right to the back of the nose. After observing the nasopharynx, the endoscope was passed through the mouth....
views: 2509 comments: 0