This is the case of a 57 year-old lady, who had been suffering of rectal bleeding during six months, patient only was under ointments and suppositories treatment, she was referred to our endoscopic...
views: 4057 comments: 0
03min 25s.
This video shows endoscopic trans-nasal exploration of the skull base.
views: 2337 comments: 0
00min 28s.
In this video we can see the endoscopic examination of the trachea and the larynx. The patient has inserted the indwelling T-tube because of tracheal stenosis. Due to the position of the upper end of...
views: 1375 comments: 0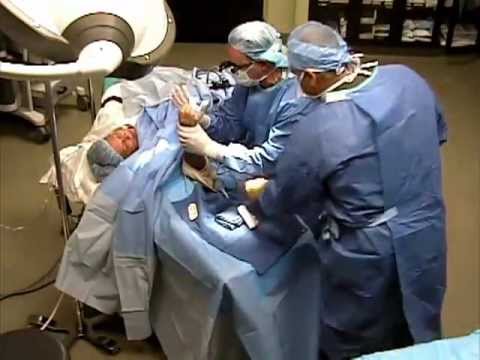 01min 52s.
Dr. Alejandro Badia presents carpal tunnel surgery (CTS). The patient is clearly awake under light sedation and the procedure is done in a relaxed, ambulatory center. Endoscopic carpal tunnel release...
views: 1240 comments: 0
Performing this debulking method and placement of the stent palliation was achieved in the patient. Recanalization enabling passage for normal food was achieved.
views: 1187 comments: 0
Photograph of some of the fragments Macroscopic details of the removed tumor,
views: 805 comments: 0
The tumor can be seen translucent through intestinal wall.
views: 684 comments: 0
Shows the mucosa and submucosa of the polyp with the muscularis mucosae.
views: 674 comments: 0
Detail at high magnification of cellular atypia.
views: 668 comments: 0
01min 49s.
Final status of endoscopic resection Although some polyps will require surgical removal, most can be removed by an experienced endoscopist. Familiarity with endoscopic hemostasis techniques is an...
views: 652 comments: 0