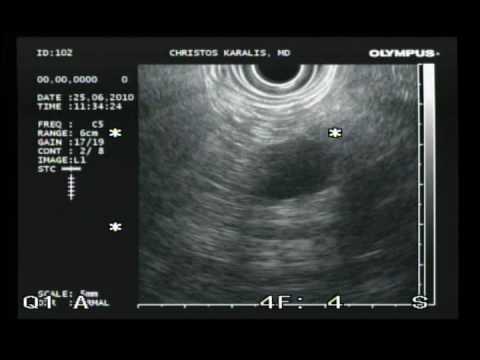 06min 11s.
Christos Karalis
Complication of the pancreatic cyst aspiration guided by endoscopic ultrasound (EUS) may be bacterial pollution of the fluid or abscess developement. Both systemic infusion of antibiotic like ciprofloxacin...
views: 1066 comments: 0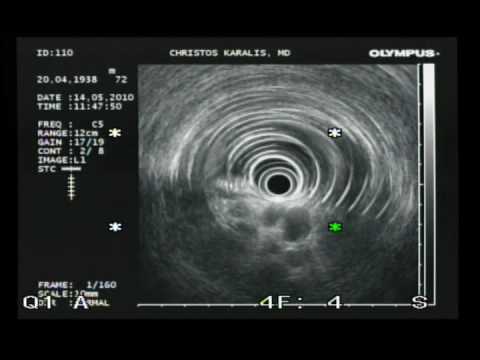 07min 26s.
Christos Karalis
Increased lower esophageal sphincter (LES) pressure is a nature of the achalasia - motor disorder of the esophagus. In that condition movement of the esophagus are practically absent, there is also no...
views: 480 comments: 0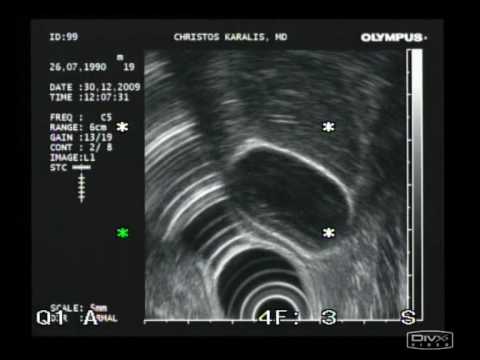 02min 28s.
Christos Karalis
The following video shows gallbladder polyps in endoscopic ultrasound.
views: 754 comments: 0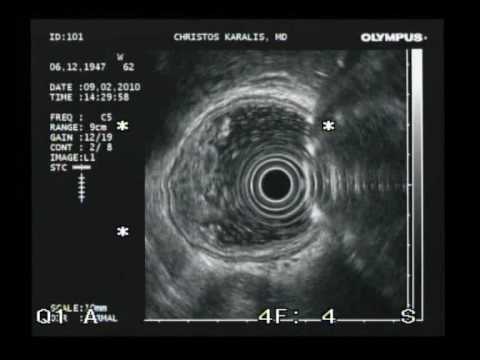 00min 32s.
Christos Karalis
Deflextion of the ultrasound wave within the intestine lumen on the air/water border phase may cause mirror image and other artifacts during endoscopic ultrasound examination.
views: 396 comments: 0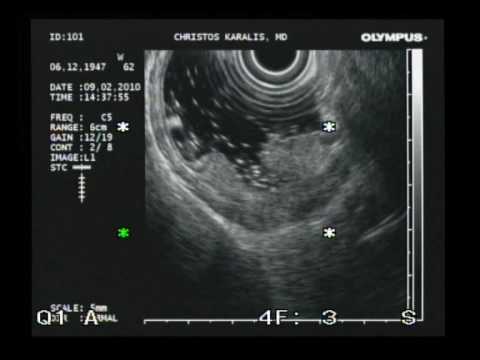 02min 39s.
Christos Karalis
Total wall invasion of the rectum (T3) and not involved nodes (N0) is shown on this endoscopic ultrasound of this patient. CT didn't noticed any metastatic lessions (M). A pre-operative chemotherapy is...
views: 511 comments: 0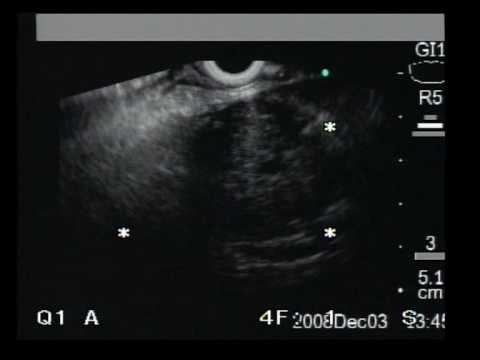 04min 38s.
Christos Karalis
The following material shows the EUS examination of rectal cancer in T4N0 stage.
views: 545 comments: 0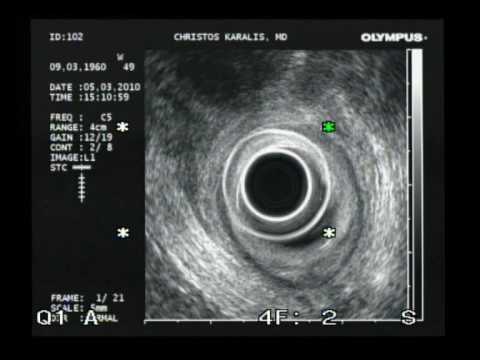 02min 50s.
Christos Karalis
Endoscopic ultrasound of the anorectum is necessary when there clinicians suspect an anal or rectal pathology. No preparation or anaesthesia is required. The most impotrant indications for this examination...
views: 542 comments: 0
Abstract: The dramatic increase in the number of patients diagnosed with incidental pancreatic cysts through imaging methods provides a unique opportunity to detect and treat these precursor lesions of...
views: 244 comments: 0
02min 53s.
This video shows us the technical aspects of a EUS-guided drainage of post-traumatic pancreatic pseudocyst. All steps are described. This is a patient who had cystic formation after subtotal pancreatectomy...
views: 763 comments: 0
1524px x 1127px
This is a rare benign tumor that can occur after abdominal trauma of the pancreas.
views: 756 comments: 0