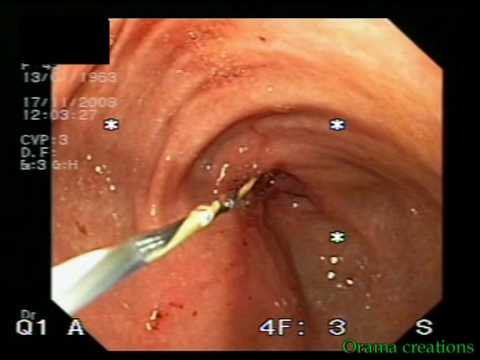 01min 36s.
The following patient has a stent implanted because of metastatic lession in a duodenum. Palliative therapy.
views: 637 comments: 0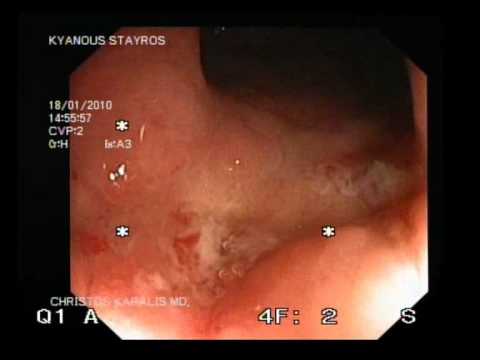 02min 07s.
The following video shows a patient suffering from the prostate cancer and the solitary ulcer in the rectum as a result of the radiotherapy. Episodes of pain were treated by him with antibiotics.
views: 799 comments: 0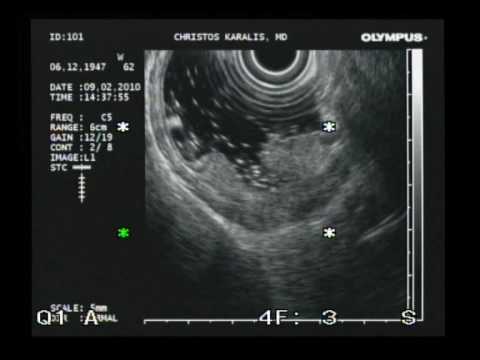 02min 39s.
Total wall invasion of the rectum (T3) and not involved nodes (N0) is shown on this endoscopic ultrasound of this patient. CT didn't noticed any metastatic lessions (M). A pre-operative chemotherapy is...
views: 607 comments: 0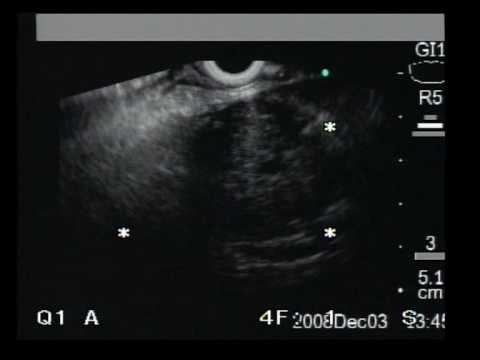 04min 38s.
The following material shows the EUS examination of rectal cancer in T4N0 stage.
views: 634 comments: 0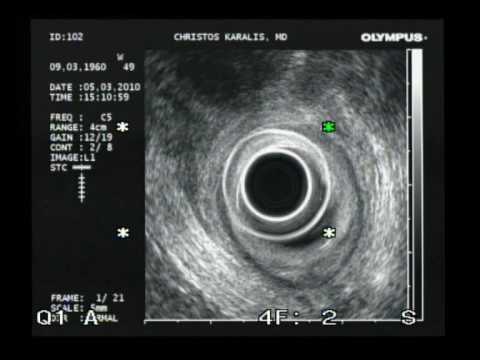 02min 50s.
Endoscopic ultrasound of the anorectum is necessary when there clinicians suspect an anal or rectal pathology. No preparation or anaesthesia is required. The most impotrant indications for this examination...
views: 622 comments: 0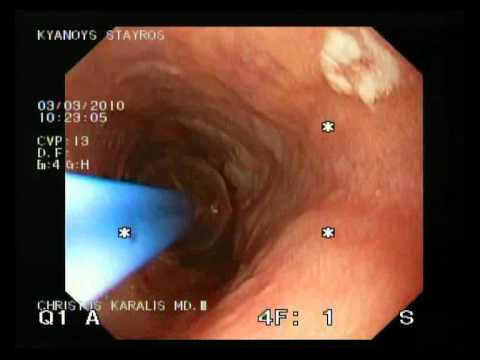 02min 39s.
The following video shows the dilatation procedure of the esophageal stenosis.
views: 691 comments: 0
05min 38s.
Uniportal video-assisted thoracoscopic left upper lobectomy. Left upper lobe lung cancer operated by 4 cm incision, with no rib spreader and with HD thoracoscope. The patient was discharged on the second...
views: 1160 comments: 0
03min 34s.
The video shows a patient who was diagnosed with pancreatic cancer with the use of EUS- FNA. The cancer evolved rapidly into jaundice and disabling abdominal pain. The patient underwent ERCP sphincterotomy,...
views: 2269 comments: 0
01min 26s.
In 40-year old man who underwent endoscopic removal of gastrointestinal stromal tumor perforation of the wall occurred. The complication was endoscopically treated and the patient recovered well.
views: 1261 comments: 0
01min 19s.