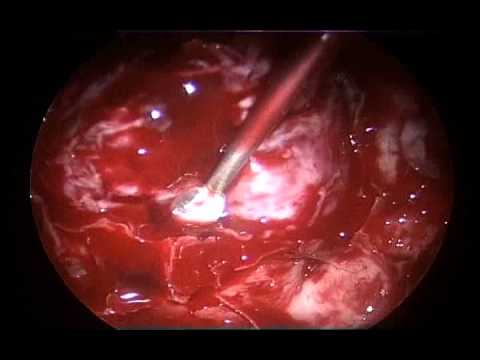 09min 13s.
The video presents a difficult case of CSF leak and its endonasal endoscopic closure with the use of bilateral Hadad flaps.
views: 28 comments: 0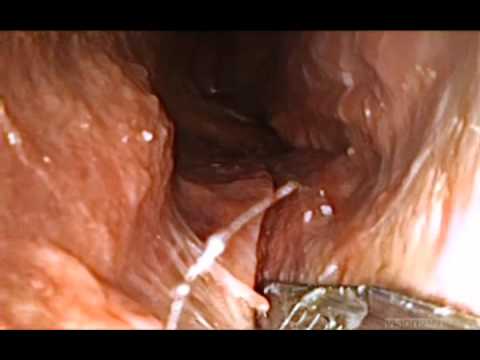 06min 53s.
The video is a step by step guide to harvesting Hadad flap and reverse Hadad flap. The Hadad flap is used for reconstruction in skull base surgery. Its pedicle is the posterior septal artery. The second...
views: 107 comments: 0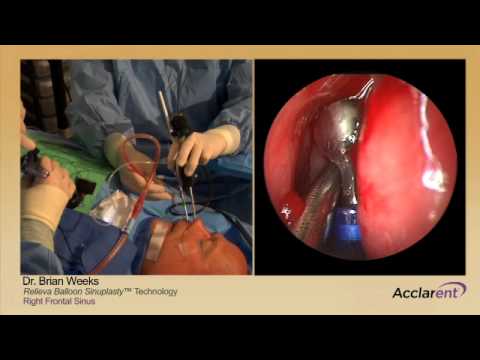 04min 29s.
Dr. Brian Weeks demonstrates the balloon sinuplasty (BSD - balloon sinus dilation) of the frontal sinus. Balloon catheter is delivered to the blocked passageway and is gently inflated The ballon is widely...
views: 151 comments: 0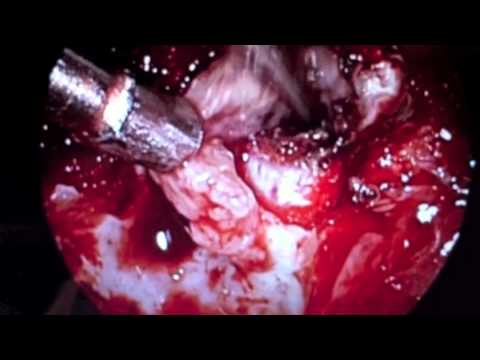 16min 06s.
Craniopharyngiomas are benign slow growing tumors of epithelial origin which arise in the pituitary-hypothalamic region. They can extend above or below the optic chiasm causing symptoms related to these...
views: 237 comments: 0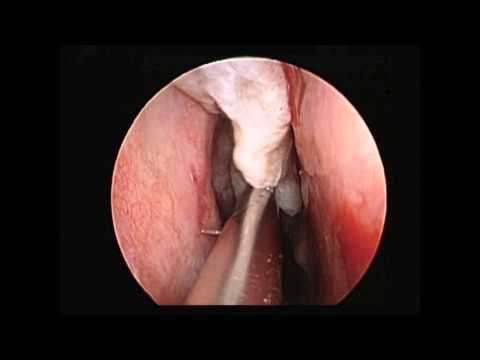 09min 29s.
The video presents endoscopic removal of obstructing nasal polyps with a shaver, Video by B. Todd Schaeffer, MD, PhD - Assistant Professor.
views: 285 comments: 0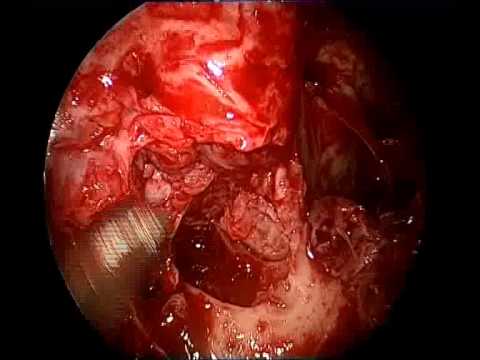 11min 29s.
Dr Janakiram presents a case of invasive aspergillosis in immunocompetent 42 year old patient. This is a reoperation. Patient before resection of lesion presented diminishing vision, numbness in cheek...
views: 301 comments: 0
00min 42s.
35 years old male patient with hoarseness of voice sine he had a surgery under GA
views: 315 comments: 0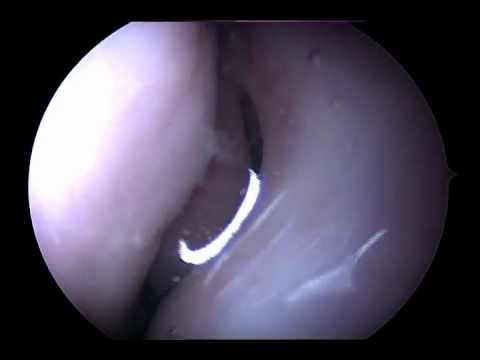 05min 43s.
Video presents hydrodissection in endoscopic treatment for mycetoma filling right maxillary sinus. The use of warm saline helps to reduce intraoperative bleeding.
views: 331 comments: 0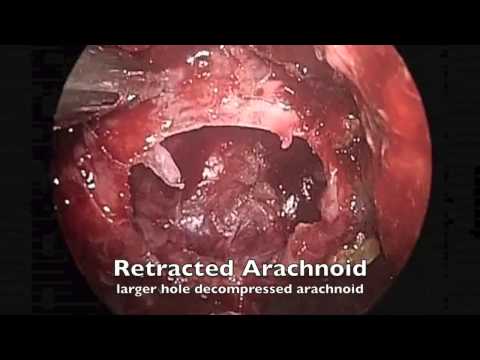 03min 21s.
Video shows CSF leak after macroadenoma removal and initial reconstruction with fat and bone strut. Small, pin hole CSF leak was noted. The opening was made larger to decompress the arachnoid. The leak...
views: 339 comments: 0
03min 36s.
Endoscopic dacryocystorhinostomy can be done in certain cases without insertion of silicone stents when there is postsaccal obstruction and patent lacrimal puncti and canaliculi.
views: 359 comments: 0