05min 40s.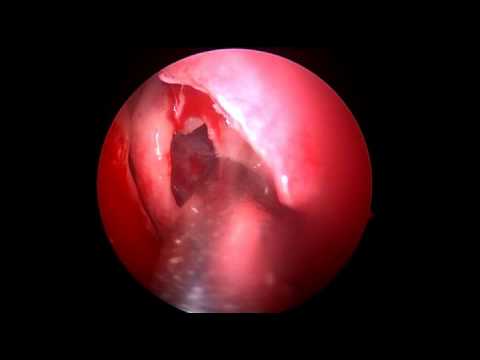 08min 50s.
Video presents endoscopic removal of a sphenochoanal polyp.
views: 149 comments: 0
00min 17s.
A 59 year-old female with ictericia due to hepatic cirrhosis.
views: 206 comments: 0
00min 17s.
Candidiasis. White plaques are present on the buccal mucosa and the undersurface of the tongue and represent thrush. When wiped off, the plaques leave red erosive areas.
views: 210 comments: 0
00min 13s.
A 27 year-old female, HIV-positive with Colonic tuberculosis mimicking Crohn's disease, patient complained of dysphagia and odynophagia. Candidiasis is a frequent complication for HIV-positive individuals....
views: 216 comments: 0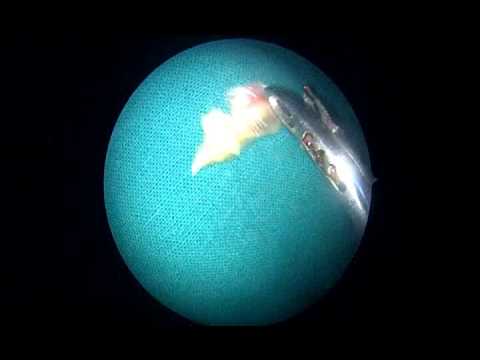 02min 39s.
In this video you can see middle meatal antrostomy performed in a woman suffering from headaches and severe facial pain, eventually diagnosed with osteomyelitis of the uncinate.
views: 220 comments: 0
02min 03s.
Patient 68 years old . In the year 1962 bilateral tympanomastoidectomy /diagnosis – otitis media chronica epitympanica l. ut. /. In the year 2004 cochlear implantation on the right ear- , in the year...
views: 223 comments: 0
00min 29s.
GRANULOMA - The vocal fold on the right side of the picture has a granuloma attached to the vocal process which is causing a small reactive lesion on the opposite vocal process. Laryngopharyngeal...
views: 225 comments: 0
01min 20s.
A five years old female patient who underwent endoscopic DCR for possaccal obstruction. This part 2 of the surgery.
views: 225 comments: 0
00min 35s.