05min 40s.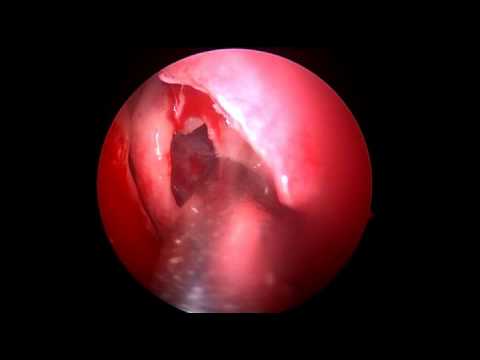 08min 50s.
Video presents endoscopic removal of a sphenochoanal polyp.
views: 195 comments: 0
05min 51s.
A 45 years old female patient with bilateral recurrent sinusitis and CT sinus opacity. She underwent bilateral FESS.
views: 226 comments: 0
00min 17s.
A 59 year-old female with ictericia due to hepatic cirrhosis.
views: 227 comments: 0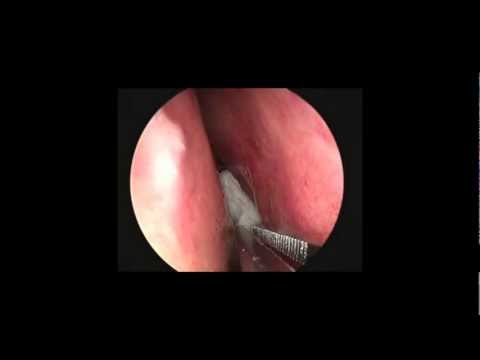 01min 50s.
This is an example of how to use a balloon to dilate the sinus passages under local anesthesia in the office.
views: 228 comments: 0
00min 13s.
A 27 year-old female, HIV-positive with Colonic tuberculosis mimicking Crohn's disease, patient complained of dysphagia and odynophagia. Candidiasis is a frequent complication for HIV-positive individuals....
views: 233 comments: 0
00min 17s.
Candidiasis. White plaques are present on the buccal mucosa and the undersurface of the tongue and represent thrush. When wiped off, the plaques leave red erosive areas.
views: 238 comments: 0
00min 29s.
GRANULOMA - The vocal fold on the right side of the picture has a granuloma attached to the vocal process which is causing a small reactive lesion on the opposite vocal process. Laryngopharyngeal...
views: 242 comments: 0
00min 35s.
00min 22s.
The left arathinoids shows a small yellowish nodule Lipomas in the major airways can cause respiratory distress related to bronchial obstruction. Patients may present with either endobronchial or...
views: 245 comments: 0