00min 29s.
Female 65 years old, with postmenopause bleeding, hysteroscopy view and biopsy.
views: 125 comments: 0
04min 19s.
Laparoscopic/ robotic myomectomy for incarcerated fibroid
views: 788 comments: 1
07min 33s.
Robotic removal of cesarean scar ectopic and hysterotomy revision.
views: 611 comments: 0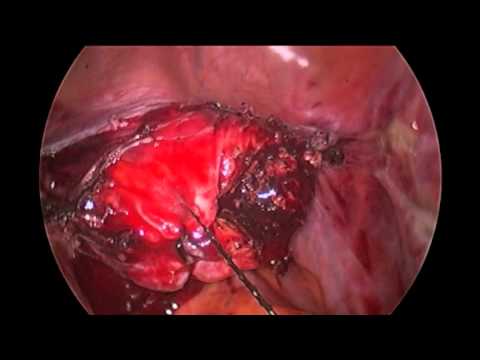 03min 40s.
New instrumentation combining an Endostich and V-Lock Suture in Laparoscopic Surgery
views: 295 comments: 0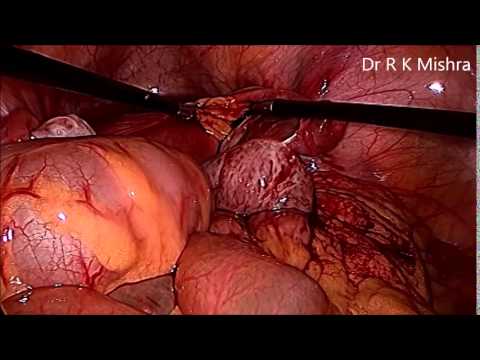 07min 20s.
This video demonstrate laparoscopic oophoropexy by Dr R K Mishra. For laparoscopic oophoropexy for a recurrent ovarian torsion; we encourage the use of this simple, minimally invasive procedure in cases...
views: 376 comments: 0
02min 12s.
Submucous Myoma Type 0, diameter1,2 cm . Resection with monopolar resectoscope.
views: 262 comments: 0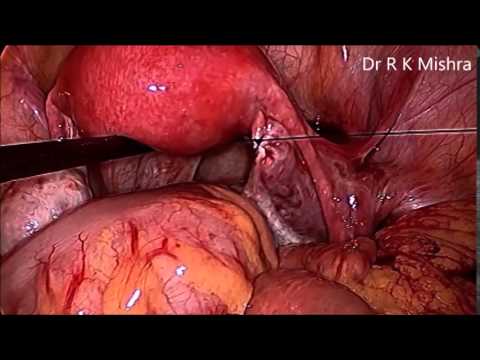 03min 06s.
Using an extracorporeal suturing technique, a laparoscopic oophoropexy was performed to prevent any further rotatory movement and torsion of ovary. This appears to be the one of many reported case of...
views: 618 comments: 0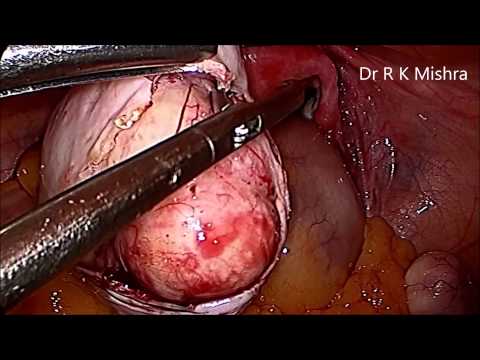 09min 22s.
Ovarian cysts are very common in women during reproductive age and most of them are benign. Very few actually cause symptoms, such as pain, that are associated with ovarian cancer. Ovarian dermoid cysts...
views: 707 comments: 0
00min 59s.
Vaginahysteroscopy performing the "No Touch" technique; without especulum o tenaculun.
views: 289 comments: 2