02min 12s.
Submucous Myoma Type 0, diameter1,2 cm . Resection with monopolar resectoscope.
views: 185 comments: 0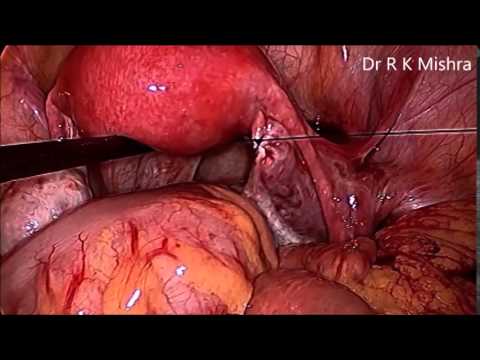 03min 06s.
Using an extracorporeal suturing technique, a laparoscopic oophoropexy was performed to prevent any further rotatory movement and torsion of ovary. This appears to be the one of many reported case of...
views: 440 comments: 0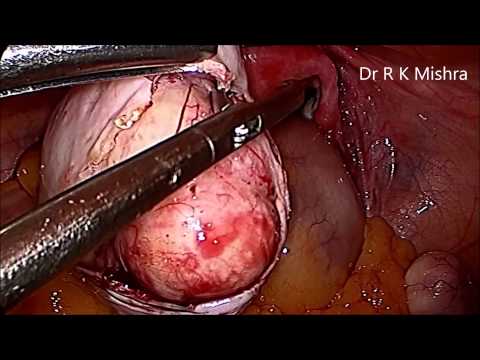 09min 22s.
Ovarian cysts are very common in women during reproductive age and most of them are benign. Very few actually cause symptoms, such as pain, that are associated with ovarian cancer. Ovarian dermoid cysts...
views: 401 comments: 0
00min 59s.
Vaginahysteroscopy performing the "No Touch" technique; without especulum o tenaculun.
views: 159 comments: 0
12min 33s.
Retained products of conception. Management with resectoscope.
views: 114 comments: 0
07min 49s.
International Urogynecology Associates
Laparoscopic urogynecologists John R Miklos and Robert D Moore demonstrate laparoscopic mesh hysteropexy with myomectomy. Drs. Miklos and Moore are world-renowned in the field of laparoscopic procedures.
views: 653 comments: 0
08min 01s.
International Urogynecology Associates
Shortened vaginas can sometime occur as a result of urogynecological surgery, often via hysterectomies. In this video, board-certified urogynecologists Robert D. Moore and John R. Miklos of International...
views: 649 comments: 0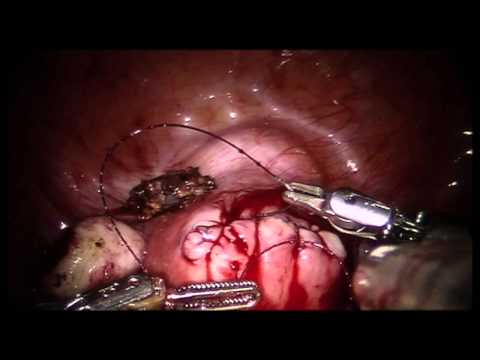 08min 24s.
Utilizing the da Vinci Robot platform and the Applied GelPoint Access System a 3 incision myomectomy is performed
views: 449 comments: 0
07min 58s.
The patient presented here underwent laparoscopic myomectomy for fibroids that were contributing to her heavy bleeding. She also had a history of recurrent pregnancy loss due to cervical insufficiency...
views: 515 comments: 0
07min 22s.
Utilizing bag technology to create a closed system, mechanical morcellation is performed to demonstrate a technique of contained removal of a fibroid uterus.
views: 490 comments: 0