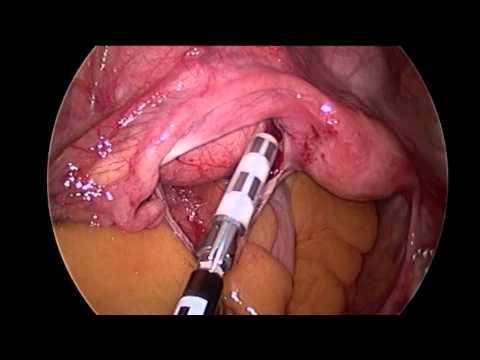 08min 36s.
Removal of broad ligament fibroid through a single incision.
views: 27 comments: 0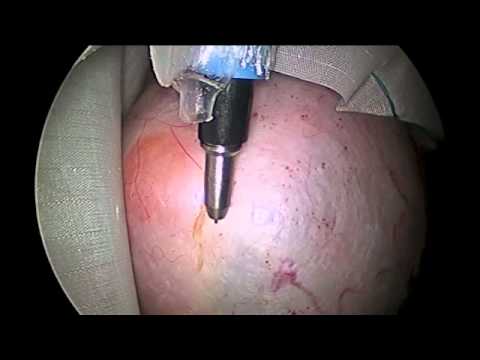 03min 43s.
Removal of a large ovarian cyst in which spillage is suspected within a secure non permeable bag.
views: 65 comments: 0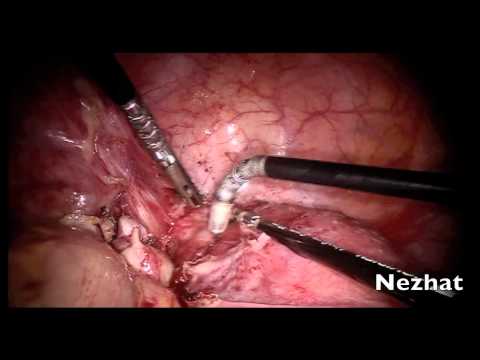 05min 37s.
Laparoscopic excision of a rudimentary horn of a unicornuate uterus
views: 105 comments: 1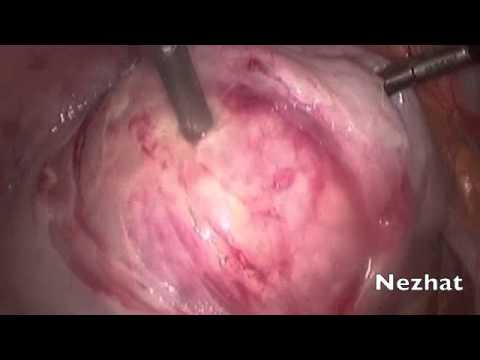 04min 03s.
Laparoscopic hysterectomy in a patient with cervical fibroid.
views: 181 comments: 0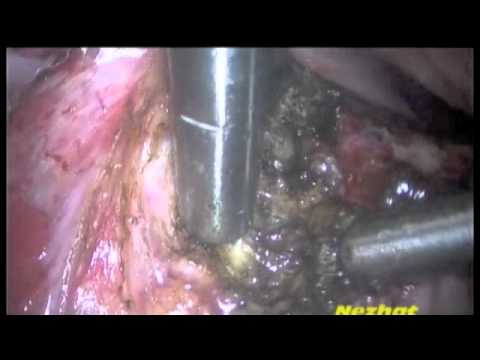 03min 06s.
Bowel Endometrioma. The exact incidence of bowel endometriosis is unclear but may occur in 5-12% of all cases of endometriosis. The sites where endometriosis occurs are the rectum, the sigmoid, the appendix...
views: 154 comments: 0
00min 37s.
Should be used wisely and only for absolute indications otherwise use the colpotomy incision for specimen removal.
views: 277 comments: 0
02min 28s.
Large uterus being removed robotically.
views: 224 comments: 0
08min 11s.
Endometriosis and posterior cul de sac obliteration.
views: 70 comments: 0
03min 40s.
Uterosacral suspension technique robotically.
views: 54 comments: 0
02min 49s.
Robotic suturing for myomectomy.
views: 218 comments: 0