Dental Surgery
Most active

Tags
alloderm
augmentation
biohorizons
bone grafting
cytoplast
Dental
dental implant
dental implants
d-ptfe
Extraction
gingival
Graft
grafting
implants
klipod
maxillo
membrane
microscope
mineross
oral surgery
periodontal
preservation
reganato
ridge augmentation
root coverage
socket
soft tissue
teeth
Tooth
tunneling technique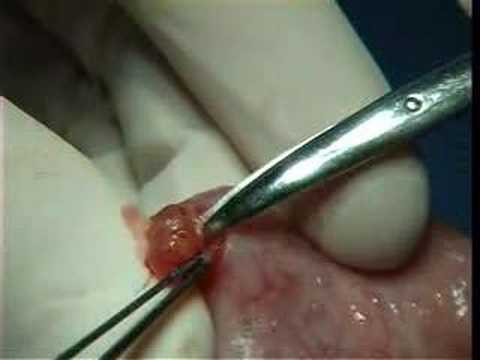 04min 52s.
In this video you can see surgical removal of mucocele from the lower lip. Video by Anders Nattestad at the Arthur A. Dugoni School of Dentistry at the University of the Pacific in San Francisco.
views: 1012 comments: 0
05min 27s.
Harvesting and use of palatal connective tissue in the maxillary canine area: - Site evaluation, root surface preparation, incision design - Connective tissue harvesting for minimal post-operative palatal...
views: 697 comments: 0
05min 21s.
The video presents the proper surgical technique for the predictable long-term correction of a gummy smile and short clinical crowns in the maxillary arch. Diagnostic criteria and detailed surgical technique...
views: 1016 comments: 0
03min 03s.
Here is a practical screencast of one way to evaluate teeth before extracting them. Simple hints, as passed along from one of our great mentors, Dr. Partridge.
views: 1647 comments: 0
04min 04s.
This is the 3rd clinical video illustrating a ramus bone graft. Four osteotomies and a chisel later - and we have a autogenous bone graft.
views: 969 comments: 0
02min 18s.
Manimal - you taught me well. Here I"m elevating a full mucoperiosteal flap for apical surgery to tooth #10 (FDI #22). This is at 200% speed, so hold on!
views: 1300 comments: 0
06min 22s.
Here is the finale to the apical surgery for tooth #10. We start at crypt development, resection and end with a beautiful segway on gortex sutures.
views: 3169 comments: 0
05min 40s.
Yup. I was sitting through a lecture trying to stay awake and was trying to figure out a way to conceptualize split thickness flaps. I eat alot of fruit, and figured that an orange would serve this purpose...
views: 994 comments: 0
04min 10s.
This video is a brief overview regarding a comprehensive treatment planning patient. He is a 34 YO male and is a mix of orthodontics, endodontics, implant, RDP and full mouth rehab.
views: 564 comments: 0
01min 24s.
Here is a brief overview of the instruments used for a Summer's technique sinus augmentation.
views: 521 comments: 0